Narrating / Experiencing: In what ways does the history of public transit influence the ways it is narrated and experienced today?
Insights from the histories of PT in differing European environments illuminate the contemporary role of PT as public space and as a potential aiding or hindering factor in social integration. Price-related inequalities, and PT experiences as archived in texts, visual images and material cultures are investigated, evidencing past social encounters and so aiding understanding of European presents. WP1 will produce, in the terms of Westphal (2011), a "stratigraphy" of PT as public space, excavating its experience layers and meanings over time. The two cities in focus in WP1 are distinct in terms of population size, relative magnitude and European region:
London was the largest city in the world throughout the nineteenth century and its metro system is the world's oldest, dating back to 1865. Its bus, tram, trolleybus and more recent light-rail PT networks have their own complex histories. An immense wealth of cultural materials have accreted describing PT experiences in London, among those the 420,000 items held by the London Transport Museum (an AP in this CRP), and a multitude of textual and visual material.
Replaced by Helsinki as the capital of Finland in 1812, Turku is a secondary national city with, compared to London, a simple transport infrastructure history, consisting of a tram network closed in 1972 and a bus network. Nowadays, Turku is a highly multicultural city by Finnish standards, with many students and young workers, in which many migrants to Finland since the 1990s have chosen to settle. Today, the buses of Turku are a key site for encounters between people with different backgrounds and socioeconomic levels.
While European history has often focused on violence, the history of PT is often about nonviolent encounters and nonaggressive agency. As a public space, PT can be a place of confrontation, but it can also serve as a scene for small acts of generosity and kindness. These small, nonviolent histories have often been invisible (Reading & Katriel 2015). In WP1, attention is paid to these alongside the more divisive and mundane aspects of PT experience, but also to enthusiast cultures concerned with past PT networks, including some now lost, and the transmission of these via varied media channels. Examination of the latter includes orthodox historical and literary materials, as well as analysis of social media groups in which PT experiences in the past are often central in residents' and ex-residents' mediations of their urban lives.
Experiencing / Contesting: How do different elements of the PT assemblage influence the nature of its publicness?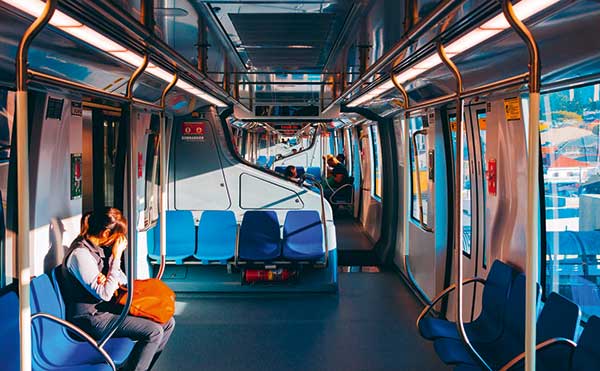 This sub-project analyses the interaction between elements of public transport assemblage and the function of the public transport as public space in a relation to social integration using practices of fare-free public transport as an entry point. Fare is a principal factor that affects access to public transport, and fare control is a way to police internal spaces of public transport including marginalisation of migrants in European cities. The attention to publicness means attending to how the different characters of public transport affects its publicness and do so in relation not only to the physical and material aspects of public transport but also practices and habits of public transport users.
Contesting / Narrating: How is public transit positioned between political narratives of modernisation and freedom of publicness and diversity of public transit spaces?
This sub-project looks at narratives and contestations of public transport from the perspective of modernisations, publicness and diversity. The question of Europeanisation is fundamental in this regard – namely how modernisation, publicness and diversity are framed, advanced or condemned as European values, which alternatives are being developed and voiced, and which underlying assumptions, normativities and subjectivities are at stake. For this reason, the project focuses on public transport in post-Soviet settings, where these debates are most fiercely waged.
Empirically, the project, firstly, attends to political narratives, that is the stories and accounts of public transport as communicated in official state and municipal documents and as narrated by officials in existing media interviews and in planned fieldwork interviews. Second, the project will look at civil society organisations that mobilise around public transport-related questions and advance their agendas related to access, affordability and norms of behaviour in PT.
Case studies are set in cities like Kharkiv (Ukraine), Rostov on Don (Russia) and Minsk (Belarus), which are all currently facing major transformations in their public transport networks. Financial shortcomings and lack of awareness have been some of the factors leading many post-Soviet cities to postpone necessary transport reforms and keep relying on relicts of Soviet transport supply combined with loosely controlled and inconvenient commercial transport services. This situation started changing dramatically a few years ago, when almost all city administrations in post-Soviet space, despite huge varieties in their standards and funding opportunities, were forced to problematise and re-arrange currently applied transport assemblages. This shift could be attributed to a vivid rise of various citizen's activism, increasingly focussing on issues of comfort, sustainability and future developments.
Given these diverse political standpoints, transport policy is one of the few public issues, where political activism is widespread, observable and established, even in autocratic regimes, which underlines the importance of conceptualising public transport as public space and as a field of political intervention.
Constellations of narrating, experiencing and contesting public space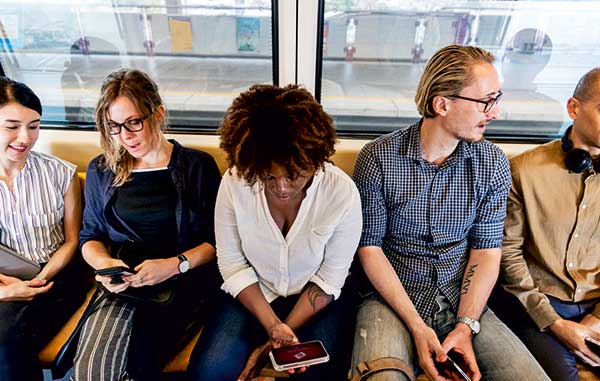 Work Package 4 is a cross-cutting package seeing constellations of narrating, experiencing and contesting public space. It thus entails a meta-analysis of insights into histories, political contestations and user practices of public transport as public space as analysed in other WPs. In this work package, we seek to understand to what extent can European integration be conceptualised through public transport. This means attention to the appeal of different transport modes such as the much higher regard for rail-based services whether as regional trains or trams, than those of trolley buses and buses in general. We are interested in the combination of elements in transport devices, such as how internal layout influences publicness and how new developments in public forms of transport—such as self-driving vehicles—influence the public sphere. Additionally, we endeavour into artistic practices dealing with public transport to understand the potential of generating public space through visual and performative artistic means. Finally, the work package raises the question of the 'urban' dimension of public transport: how to draw borders between urban and non-urban public transport in times of planetary urbanisation? WP4 integrates the work of two co-supervised doctoral students who are responsible for strengthening the project's conceptual intersection, by designing and implementing a theoretically-informed and empirically-grounded comparative research project.
Public Art Projects on Tram Lines
The research aims to investigate public art projects and artistic interventions on public transport premises and vehicles in general and on tram lines in particular. The research objectives are to understand how artists approach public transportation through their art practice and how public art projects affect peoples' behavior in a transit environment. The notion of public art embraces permanent installations and sculptures located in public spaces as well as temporal actions in forms of performances, dance, and theater etc. Public art as 'site-specific art is commissioned and designed for a particular space, taking into account the physical and visual qualities of the site' (Lacy, 1995) with the aim to commemorate significant events or persons, to attract peoples' attention, create the sense of identity at certain space. Being implemented on public transportation, a public artwork can increase passengers' feeling of safety and comfort, provoke social interaction and break boredom of everyday commuting. Such characteristics as durability, sustainability and high capacity set trams apart from other modes of public transportations. Tram systems contribute to the ambience of the city and can 'redesign urban streets to the humans scale' (Topp, 2005) giving space to pedestrians and bicycles. Inspired by trams, artists create sculpture or installations along tram lines (Silvie Defraoui), change interior design of a vehicle (Pipilotti Rist) and set performances on board engaging passengers to participate (Kateřina Šedá, Mick Douglas).
A study of narratives and contestations in three European cities: Tallinn, Brussels and Dunkirk
This research project sets out to analyse the social and spatial implications of public transport in the urban sphere. As a unit of public space as well as a necessary means for mobility in everyday urban life, public transport stands at the intersection of a variety of interest groups, as well as at the centre of controversial policy discourses. An uneven distribution of travel and transportation infrastructure (be it private or public) can reinforce and engender social exclusion in contemporary Western societies and as such challenge discussions on inclusion, segregation, justice and social cohesion. However, public transport systems also constitute a unique space in which urban life unfolds. As a site of contact and encounter, this mobile urban space can create an opportunity for inclusion, democracy and participation.

The aim of this research is to embed a conceptualisation of everyday life in an academic, as well as broader socio-political sphere of understanding. Public transport is understood as part of the urban space in which everyday encounters and interactions take place, from which power relations can be recognised and analysed. The micro-processes of everyday life within public transport systems are connected to the macro-processes of society. With a transdisciplinary theoretical framework that addresses the conceptualisation of urban mobilities as well as matters of justice and distribution, this project relies on a variety of research methods to answer the main question: How are different actors affected by the issues of (in)justice and (in)fairness posed by public transport?